Posted by: Lois Manno on Jun 21, 2011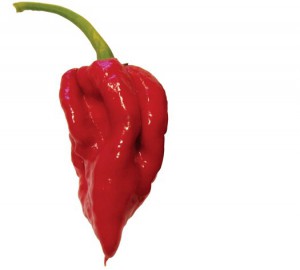 Whenever someone tries to lay claim to the biggest, best, or most intense record for pretty much anything, they run the risk of being challenged.
When the subject is the world's hottest pepper, the stakes are high, both monetarily and in terms of publicity. If you've ever dealt with chileheads, they can be every bit as fanatical and obsessed about their chosen passion as the worst lovesick stalker.
That being said, it's not surprising that a storm of controversy currently surrounds several chile growers who are vying for the "world's hottest chile pepper" title. Read this article on Popsci for more about the conflagration, what happens when you ask a beer company to rule about peppers, and an answer to the question, "can eating them kill you?"
---